The Nerja property for sale is one of the best investments that can be made on the Costa del Sol. The help of a professional in the real estate sector is the most safe way to obtain maximum profitability with minimum risk.
Property for sale in Nerja: buying guide for foreigners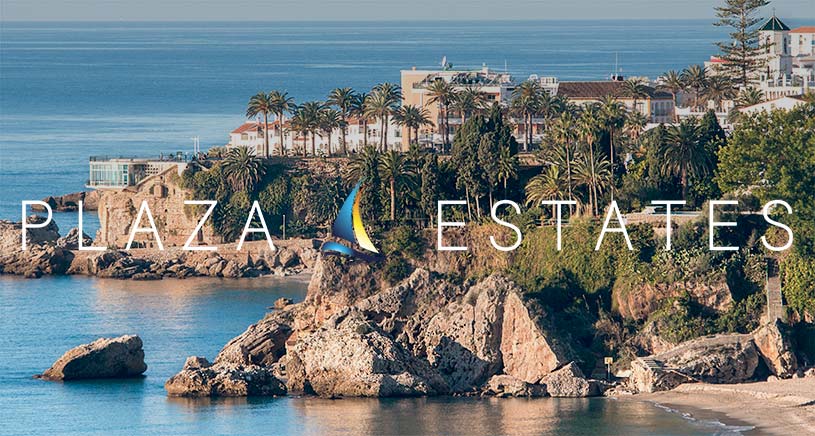 This Malaga municipality is one of the favorites of foreign citizens both to invest and to reside. In particular, Nerja is especially appreciated by the British Community, having been chosen to shoot the Channel 4 television show 'A place in the sun'.
There are many reasons to take advantage of the great opportunity offered by the Nerja properties for sale. Thus, more and more foreign citizens buy real estate in this Malaga municipality to invest, start their own business or come to live on the Costa del Sol. If you are one of them, you should know that the purchase process is very simple and agile .
What requirements must I meet to buy a property in Nerja?
In Spain, foreigners do not have any type of limitation when buying real estate. Consequently, neither EU nor non-EU citizens face restrictions, beyond the different tax rates.
The only thing you need to buy Nerja property for sale is to obtain the Foreigner Identity Number (NIE). This document is necessary to validly sign the sales contract and to pay the taxes associated with it. To obtain it, you only have to present the EX-15 form at a Spanish police station or at the Spanish Embassy in your country.
Although it is not a mandatory requirement, opening a bank account in Spain is highly recommended to facilitate the payment of expenses and taxes derived from the Nerja property for sale
Buying real estate in Nerja step by step
Check that the property for sale in Nerja belongs to the seller and that it is free of administrative or mortgage charges. For this you can request a report from the Property Registry.
At times, it may be necessary to make a deposit contract. Its purpose is to guarantee the future purchase by paying a part of the final price. In the case of not fulfilling this commitment, this financial guarantee will be lost.
The next step required for the sale of Nerja property for sale is the signing of the purchase agreement and payment of the remaining amount.
Register the property in your name in the Property Registry.
Pay the relevant administrative expenses (Notary, Registry and taxes). If the property is new, you will have to pay VAT and, if not, you will have to pay the property transfer tax. The tax on documented legal acts is applicable in the event that a new construction property is purchased through a mortgage.
What should you look for to get the most out of the Nerja property for sale
7 questions to ask yourself to buy real estate in Nerja
What type of Nerja property for sale best suits my needs? (villa, flat, apartment, attic, commercial premises, rural property, garage space…).
What is my budget and how do I plan to finance the purchase? (cash payment, mortgage loan…).
What location is best for me? (floor height, nearby services, orientation…).
In what state is the Nerja property for sale? (new or used, year of construction, quality of materials, energy efficiency certificate…).
How much space and what interior layout do I need? (number of rooms, with garden, with terrace, with pool…).
What expenses does this property generate? (IBI, community of neighbors, heating, water, electricity…).
Will I need this property to include a garage space?
Financing the purchase in Nerja
Unless you want to pay the property in cash, the mortgage is as important as the choice of your Nerja property for sale. The most recommended thing is that the monthly amount of this does not exceed 30% of your salary or pension. In addition, financial advisers recommend having at least 20% of the total amount of the property saved.
Fortunately, we are living in a good time for taking out real estate loans. In particular, variable rate mortgages are the favorites of buyers due to the low rates currently registered by the Euribor.
What are the best areas if you are looking to buy a property in Nerja
The pleasure of living next to the tourist claims of Nerja
The tourist attractions of this Malaga municipality are as varied as they are numerous. Imagine enjoying fabulous sea views from the Balcón de Europa or living peacefully in a charming white-painted Andalusian town house.
Burriana beach is one of the favorite locations on the Costa del Sol, due to its large size and multiple services (restaurants, hammocks, jet skis, etc.). The same can be said of the famous Nerja caves: an unusual rock formation full of magic and mystery.
Have you ever thought of establishing yourself in the very center of Nerja? The possibilities that this privileged location offers you are practically endless. In fact, this little piece of the Costa del Sol is known for its vibrant atmosphere and charming corners. Shopping, sports, nightlife, family fun… whatever your plan, you will feel at home.
The most exclusive urbanizations
Lovers of luxury and VIP homes will feel at ease in the urbanizations of this Malaga municipality. In fact, its quiet location in the middle of nature and its full range of services make them treasure some of the most coveted Nerja property for sale.
The urbanizations of Tamango Hill and Punta Lara allow you to see Nerja from the top of a mountain. In the residential complexes of Los Jarales you will be one step away from the beach. If you are looking for the maximum tranquility, Fuente del Badén, Capistrano and chimeneas are the perfect locations for you. And what do you think about the homes at Sea Gardens?
A dreamy surrounding
The small district of Maro is increasingly in demand in the sale of Nerja property for sale. Its privileged location, surrounded by natural parks and right next to the Mediterranean Sea, make it an idyllic place.
The towns near Nerja are also highly recommended locations for all types of real estate. A good example of this is the beautiful mountain town of Frigiliana or the municipality of Torrox, endowed with excellent beaches and tourist infrastructures.
Less than 30 minutes by car from Nerja we have the towns of Torre del Mar (Malaga) and Almuñécar (Granada). Both towns have in common their beautiful natural landscapes, their rich historical heritage and their important agricultural production of subtropical fruits.
This is the secret to be successful with the sale of Nerja property for sale
Whatever the purpose of your purchase of real estate in Nerja, it is evident that it is one of the most important investments of your life. Consequently, it is a process that you must take with due seriousness and caution. Thus, the most advisable thing is to trust the professional assistance that only a good real estate agency can give you.
Buying real estate in Nerja can be an overwhelming process, especially for foreign nationals. It is necessary to know well the area where the property is located, the bureaucratic procedures and the necessary requirements to obtain mortgage financing. The advice of specialists in the real estate sector is therefore the best way to save time and avoid problems.
Plaza Estates services are exactly what you need to get the best experience with the Nerja property for sale. In fact, the rigorous selection process of our agents is the key for us to have earned the trust and satisfaction of our clients. What are you waiting to be one of them?
Acquiring a Nerja property for sale constitutes a profitable opportunity that you should not overlook. Want do you know why?
Any expert in the real estate sector knows how suitable it is to buy real estate in Nerja. Thus, it is not surprising that more and more entrepreneurs, vacationers and retirees want to purchase realty in this municipality.
Why buy a property for sale in Nerja?
The idyllic living conditions of this Malaga municipality generate a growing interest among British citizens. In fact, Nerja was the only Spanish destination chosen in Tripadvisor's 2018 world ranking.
Unlike other municipalities on the Costa del Sol, Nerja is not a crowded destination. In fact, it offers the perfect balance between good infrastructures and tranquility.
Good weather throughout the year, allowing to enjoy the sun and the mild temperatures even during the winter months.
Nerja offers a complete range of activities to enjoy life. Charming Andalusian white houses, an urban area dating from 1487, 13 km of paradisiacal beaches, exquisite Spanish cuisine and virgin natural surroundings are just some of its many charms.
5 properties for sale in Nerja and surroundings that you cannot miss
Large plot perfect for real estate promoters
If you want to carry out your own housing development in Nerja, this urban plot in Fuente del Baden is just what you need to get your project going. In its 1853 m2 of surface you can build up to 9 houses located 5 minutes from the Burriana beach of Nerja.
Luxurious apartment to live a dream vacation in Torrox Costa
There is nothing that can be compared to a house with a sea view. That is precisely what this exclusive 150m2 apartment located on the beachfront offers you. The views offered by its huge terrace are priceless!
A commercial premises to start your own business
Would you like to run your own restaurant? In that case, you need a restaurant for sale in frigiliana as versatile as this one. Its privileged location in the historic center of Frigiliana is the best way to start a successful business; continuation in this case, as the restaurant currently offers an exceptional service.
A Frigiliana property for sale composed of several apartments: the best option for investors
Imagine the enormous profitability that this 950m2 real estate complex located at the entrance of Frigiliana can provide you. It is made up of a villa and 4 independent apartments and has complete equipment, making it ideal for a profitable tourist exploitation.
Urban complex under construction in Nerja consisting of 8 houses
Urban complex under construction in Nerja consisting of 8 houses of which 3 are already under construction.
The ideal investment for a large housing complex as a holiday rental investment or for the individual investor who wishes to buy a property in Nerja to live or for holidays.
There is still the possibility of extending to 9 properties by making a change in the detailed study "Estudio de Detalle". Ask Plaza Estates to know more about it.
Definitely, buying a Nerja property for sale is a safe bet to live a golden retirement or to make a profitable real estate investment. You just have to take a look at the extensive catalog of Plaza Estates to find just what you need.